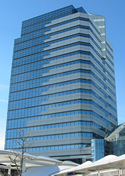 ■The Executive S.W.A.T.
-GTF Interim Executive Management Services-
The company, originating in the worldwide business school alumni network, assists interim management need with dedicated team selected from our 20,000+ Japanese professional members. More than 60 projects with 2000 professional have been successfully completed.
1. Post Merger Integration (for Public & Private company)
Guiding post merger integration periods in a neutral & independent setting.
3. Start-ups & IPOs (for Private company)
Accelerating business through strategic alliances. Supports including consolidation with public companies.
3. Corporate Turnaround (for Public company)
Managing rapid change in very urgent situations by providing top-middle management team with full-time line management need.

Projects include;
-Semiconductor industry
-Automotive industry
-Retail/Consumer services industry
-Entertainment industry
-Internet/IT industry
etc.